New Paddling of Ducks to Make a Splash this Spring
By John Bridges

#512 "Lavender Duck" (28es 18eo 20ea 43ad 50ar)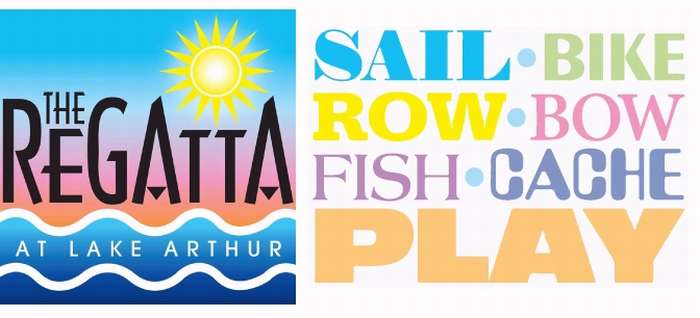 Gibsonia, PA – March 19, 2014 – Getting their feet wet on Pittsburgh's lakes & rivers this season are new waterfowl: the Puddle Ducks.
Puddle Duck Sailboats are quick-build watercrafts constructed from plywood. This multi-generational activity is a great way to create family memories any time of the year. With no prior knowledge of boat building, participants can build a puddle duck "hull" over several hours in a weekend. In partnership with Home Depot stores, The Regatta at Lake Arthur is offering free half-day clinics where craftsmen will teach attendees how to build a Puddle Duck Sailboat.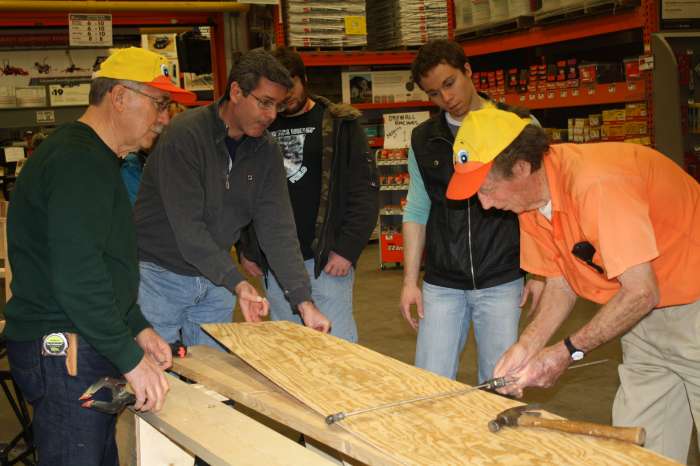 Winning his very own Puddle Duck at The Home Depot: Bridgeville clinic on March 15th was Kevin Wilde, who has been following news of the 2014 Regatta at Lake Arthur and wanted to learn about Puddle Ducks in a hands-on environment. Wilde was led to the clinic by his curiosity and was sent home with a 4' by 8' sailboat!
Many of the clinic's attendees plan to apply what they learned by either building a Puddle Duck in their own homes or by joining an organized "hatch," which occurs when several Puddle Duck hulls (1 per group) are constructed by a group of friends or individuals under the supervision of seasoned craftsmen.
Daniel Lowery, a local Eagle Scout, has attended several clinics and is building a Puddle Duck Sailboat to fulfill his high school senior community service project. Lowery plans to paint his Puddle Duck orange and white, the school colors of the college he will attend in the fall.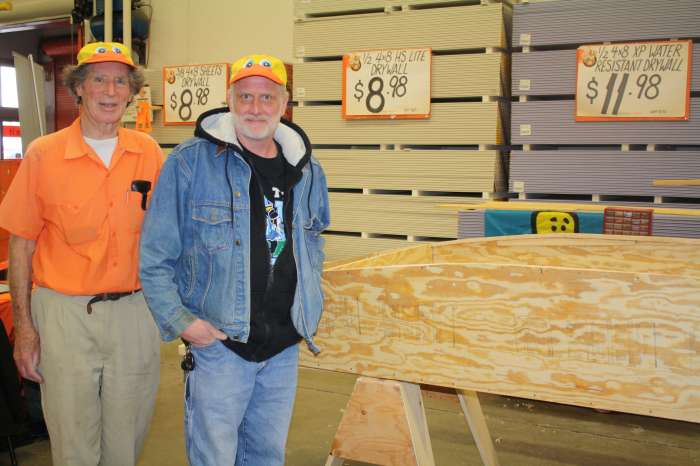 Build your own sailboat, design and personalize it with a sail & paint job of your choosing, and enjoy it for a lifetime! Our Puddle Duck clinics are traveling events at Home Depot stores across the Pittsburgh area. Featured upcoming events include:

Hatch: Davis Hollow Outdoor Center (Moraine State Park) – Saturday, April 5 from 9am until 5pm
Clinic: The Home Depot: Butler – Saturday, June 7 from 10am until 3pm
Race: 2014 North American Puddle Duck Championship – August 2 & 3, at the Regatta at Lake Arthur


For upcoming clinics & hatches, learn-to-sail classes, free building designs and summer race details, visit http://www.lakearthurregatta.org